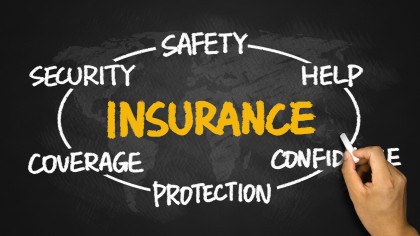 Notice
: Undefined variable: class in
/home/gbp/public_html/wp-content/themes/grangebp/single.php
on line
64
>
Most people are familiar with the concept of insurance and often will hold an insurance policy of some sort, such as car or home and contents.  However, often people don't consider personal insurances like income protection, trauma, total and permanent disability (often referred to as TPD) or life insurance.  Each different personal insurance policy type fulfils a different role and your personal circumstances should be considered before taking out any particular policy.
While most people would never consider driving a car without motor insurance, less than a third of us insure our most important asset – our ability to earn an income. A single person with no dependants who has a mortgage might require income protection, but not life insurance.  However, a couple with dependants relying on a sole income may also consider trauma, TPD and life insurance necessary.
Insurance is designed to cover you and your family's way of life and standard of living.  It is not designed as a wealth creation strategy.
Below is a brief summary of income protection and trauma insurance policy considerations.  In next week's blog we will consider TPD and Life insurance.
Income Protection
Income protection provides a replacement income stream for the insured person, upon suffering a disabling event – if they are unable to continue to generate their "personal exertion" income. This is income earned through an individual's own effort and excludes passive income. Income protection is important for those who rely on their ongoing income to cover living expenses and service debt.
It is important to note that a policy will only replace 75% of the policy holder's income.  It is important to understand how your premiums are determined – some policies will be based on an agreed income value at the time the policy is taken out.  Others will require that you substantiate your income at the time of the disabling event.  The difference in policy could result in a significantly different payout should you make a claim.
Income protection policies can be held personally or via your superannuation.  The premiums are tax deductible.
Trauma Insurance
Trauma insurance pays a benefit if the insured suffers an illness or traumatic event specified by their policy e.g. heart attack or cancer. A benefit will only be paid if the event or illness meets the policy definition. A traumatic event does not have to be life threatening or cause a total disablement; it simply needs to meet the policy definition.
A payout from a trauma insurance policy is generally paid as a lump sum – The reason for this is to assist in paying unexpected one-off expenses, such as medical costs or home modifications, or to be invested to pay an ongoing income stream (possibly to replace the remaining 25% of your existing income not covered by income protection).
Trauma insurance premiums are not tax deductible.  To ensure access to the payout should an event occur, it is often recommended the policy is held in the name of the individual being insured.
Both income protection and trauma insurance have their pros and cons. We recommend the terms and conditions associated with any policy be closely reviewed before taking out the policy. Be sure to review your policies regularly and know what you are and aren't covered for.
If you would like any advice on personal insurance please contact Grange Business Partners today – where here to help!