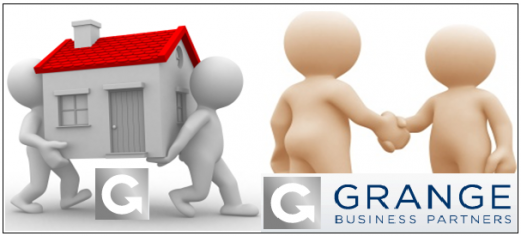 Grange Business Partners (GBP) is a boutique Sydney-based accountancy firm offering specialised, integrated, professional financial services to businesses and high-net worth individuals in a unique way.
Change has been and continues to be afoot and with change brings new beginnings!
Relocating, new appointments, growth, it's all happening. And happening so very very fast.
As you all know, Diane Terzian has been involved from the very beginning, as a founding Partner from its proud pedigree, J I Moore & Partners. It was only a few years ago that she changed the name of the practice to Grange Business Partners, to better reflect the new paradigm that the accountancy profession was engaged in.
Diane introduced Duncan Barber to the business some 10 years ago.  He joined an established and credible accountancy, taxation, audit and business advisory firm that has a 20 year history of engagement. Yes, this July 2016 will mark that 20th year anniversary.
Being 'Actively Involved' is at the heart of our business relationships. GBP always wanted to stand beside our clients and get to know them – not just their business and financial goals, but at a personal level because sound advice is not just about the numbers. It's also about the long term relationships that GBP have proudly built over many successful years of trading. It's about being collaborative. It's about being inclusive!
When we talk about collaboration, we really mean working with others to achieve shared goals. It is a recursive process where two or more people or organisations work together to realise shared goals, by this we mean more than the intersection of common goals seen in co-operative ventures, but a deep, collective determination to reach an identical objective.
Appetite for risk; managing stress and lifestyle goals (now in and in the future); they combined are also important considerations.
On 16 November 2015 Duncan Barber agreed to leave the business of Grange Business Partners to pursue his own business interests.
Diane Terzian remains with the practice and apart from relocating the business to North Sydney to pursue growth aspirations, there remains no material change to the practice.
As part of the growing business aspirations of Grange Business Partners the business will continue to pursue the already established niche markets that it has traditionally engaged in, together with developing strategic partnerships and alliances.
The technical staff that our clients have grown fond of and engage with in our practice have been retained by GBP and will be further supplemented, as detailed later herein.
We proudly announce the following appointments;
Alex Colley as a Partner;
Ilham Ohannessian as Senior Client Services Accountant;
Jean New Villamor as Supervisor; and
Jade Puzziello as Administration Assistant / Personal Assistant.
As part of our growth pursuits and continual appetite for success, we already have and are going to further pursue a number of strategic alliances.
A strategic alliance is an agreement between two or more parties to pursue a set of agreed upon objectives needed while remaining independent organisations.
We are delighted to advise that we have agreed to the first of many strategic alliance with a boutique corporate finance and asset management house, to further enhance the already diverse client offerings that GBP already have available.
From 1 March 2016, the maiden and inaugural alliance for GBP's pursuits become effective.
We have although, been involved with Marcell Pavlovec from Macquarie National Group Pty Limited (MNG) for many years as an Advisor to our business, but have moved that bit closer to forming a formal exclusive alliance.
GBP now has access to wider services than its traditional pedigree in accounting, taxation and general corporate, business and family & personal advisory and can now provide a one stop shop for all client corporate needs.
Whilst MNG will maintain its international corporate headquarters in Macquarie Street Sydney, GBP have agreed to facilitate MNG corporate representatives to co-occupy our new offices in North Sydney ensuring continuing access to the MNG network and Business Services.
GBP will maintain its own proven and trusted identity and will access MNG Business Services when required.
This will enrich our practice experience in the industry that we actively engage in.
MNG services are attached and available to be viewed at www.macquarienational.com.au and a Bio is attached.
We are proud of our achievements and excited with future prospects, looking forward to continuing to serve our clients in all ways that enrich and exceed their expectations.
We remain 'Actively Involved' and look forward to our collaborative future with our clients.
Bio's for the current two Partners of Grange Business Partners are also attached and available to be viewed at www.grangebp.com.au.
D Terzian
Managing Partner

About Diane
Diane loves to travel and hopes to visit all countries in her lifetime. She also enjoys collecting wine, art work, reading a good biography and experiencing degustation menus at the latest reputable restaurant.
Experience
Diane is a founding director of Grange Business Partners has been instrumental in the growth and success of the practice.
With particular expertise and interest in providing taxation services to medium and large organisations, Diane's advice on tax planning and structuring is highly regarded. She works closely with you to fully understand your needs and to determine the best financial strategy to grow your personal wealth or business.
Diane also provides a range of management accounting services to improve the performance of your business by helping you to understand your costs and increase your profit margins. With a depth of experience in providing professional services, Diane will add value in all facets of your finance management.
Qualifications
Bachelor of Business
Chartered Accountant
Fellow Tax Institute
Registered Tax Agent
Registered SMSF Auditor
Expertise
Business Services
Cashflow Management
Management Accounting
Succession and Estate Planning
Superannuation
Tax Planning and Structuring
Valuations
Wealth Creation
Visit www.grangebp.com.au

About Alex
Alex enjoys using her creative skills on a number of crafts projects varying from crochet to sewing and embroidery. She also enjoys getting out of Sydney and spending time with her family in Mudgee.
Experience
Alex was a Business Services Manager at Grange Business Partners before recently becoming a Partner, bringing with her a wealth of experience gained throughout both small boutique and mid-tier firms.
Alex is experienced in assisting small and medium enterprises, professional practices and high net worth individuals with taxation, GST, business advisory and superannuation matters.
Her professional services experience combined with superior technical research skills and lateral thinking will ensure that you have a complete understanding of your business and financial affairs helping you to reach your business and personal goals sooner.
Qualifications
Bachelor of Business, Accounting and Financial Planning Majors
Chartered Accountant
Expertise
Budgeting and Cash-flow Management
Business Services
Business Valuations
Management Accountinggoogle
Superannuation
Tax Compliance
Tax Planning and Structuring
Wealth Creation
Visit www.grangebp.com.au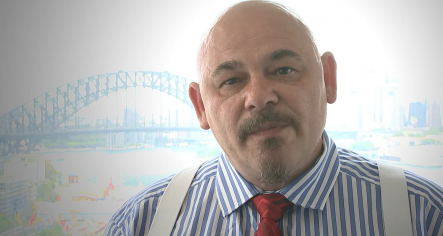 MACQUARIE NATIONAL GROUP PTY LIMITED – BIO of Business Services.
MNG is a boutique corporate finance and asset management house.
Its operations extend beyond Australia, trading in New Zealand, Malaysia, Philippines, South America and the United Kingdom.
MNG Business Services Include;
Business Optimisation;
Business Turnaround Management;
Business / Corporate Reconstruction;
Business Structuring for Asset Protection;
Venture Capital for distressed business;
Start Up Capital for qualified Start Ups;
Merger & Acquisitions;
Capital (Debt & Equity) Raising;
Shareholder Representation for Minority Interests (Oppression of Minority Interests and Deadlock Board of Directors);
General and Specialist Commercial Advice for Litigation and Pre Litigation Funding;
Litigation Funding;
Non-Executive and Executive Board Representation;
Alternate Director representation;
Corporate Legal Services; and Taxation Services