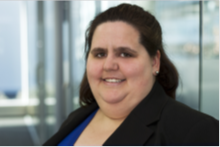 Alex Colley
Partner
About Alex
Alex enjoys using her creative skills on a number of crafts projects varying from crochet to sewing and embroidery. She also enjoys getting out of Sydney and spending time with her family in Mudgee.
Experience
Alex is a Business Services Manager at Grange Business Partners bringing with her a wealth of experience gained throughout both small boutique and mid-tier firms.
Alex is experienced in assisting small and medium enterprises, professional practices and high net worth individuals with taxation, GST, business advisory and superannuation matters. Her professional services experience combined with superior technical research skills and lateral thinking, will ensure that you have a complete understanding of your business and financial affairs helping you to reach your business and personal goals sooner.
Qualifications
Bachelor of Business, Accounting and Financial Planning Majors
Chartered Accountant
Expertise
Budgeting and Cash-flow Management
Business Services
Business Valuations
Management Accounting
Superannuation
Tax Compliance
Tax Planning and Structuring
Wealth Creation